[ad_1]

At 9.45pm, pretty much six hrs into the race, the call is built to switch to the tender slick tyres and the pit garage explodes into life. Our tyre, together with its 3 group-mates, is taken out from its heat cocoon and stacked on to a tyre trolley.
Equipment, hearth extinguishers, signal boards and bottles of compressed air are hustled into the pit lane. The stack of wheels is rushed from the back again of the garage toward the open up doorway. The mechanic skids to a halt before he bursts into the pit lane. Two other people each individual grab a pair of wheels by the spokes, just one with each hand – a single front and one rear.
It's manic, rushed and exhilarating – but far too fast. The crew is geared up perfectly prior to the car comes. There's a wave of relaxed as the crew waits silently, ready to pounce on the 911 when it appears.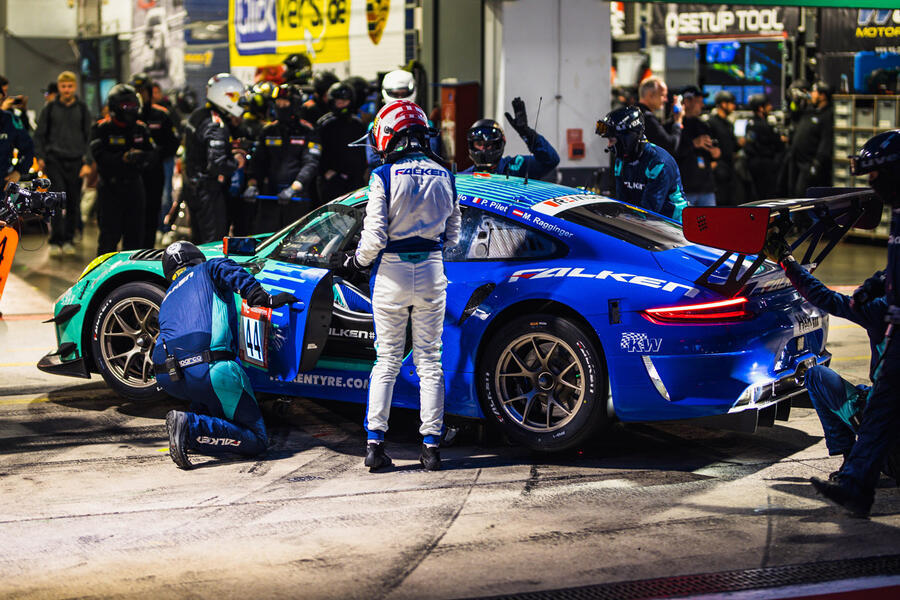 With a thrashing of transmission and a superior-pitched squealing of brakes, the #33 noses into the pit box and there is an additional spike of strength.
The pit crew leap into motion and the wheels are lifted thoroughly clean off the ground as the mechanics run to each facet of the auto. Even carting two wheels at upper body amount, the fellas transfer at speed, jogging all-around the 911.
There is a fury of hisses, whizzes and clunks as, one by just one, the 4 corners of the Porsche rise up, a gasoline hose is jabbed into its nose and the old wheels and tyres are yanked from the hubs. The freshly clad rims are connected and the sticky warm new rubber is decreased on to the awesome beige concrete of the pit box.
[ad_2]

Source link