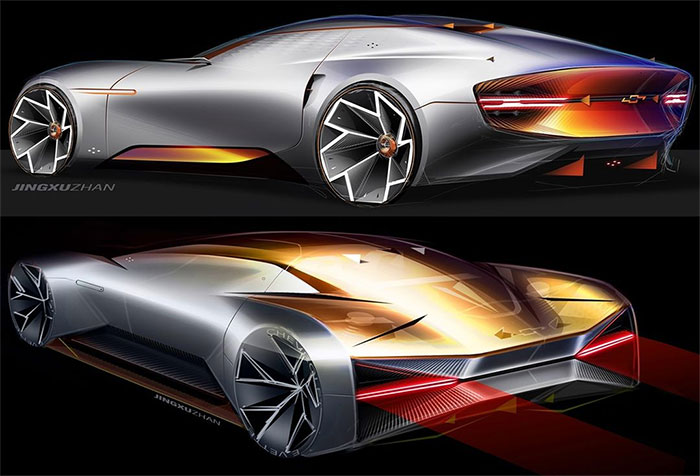 If you're worried about losing the sweet sounds of the gasoline-powered Corvette in future all-electric models, fret no more.

EV sound development engineer Jay Kapadia is on the job at General Motors, and he says the company is developing distinctive sounds for each of its vehicles, including an electric Corvette.

"The moment you have a Hummer passing by you, even with your eyes closed, you'll know it's a Hummer," Kapadia told the Detroit Free Press in a recent interview. "The moment you have a Lyriq drive by, you will know it's a Lyriq."

Since electric vehicles are silent, the National Highway Traffic Safety Administration requires that artificial sounds be added to warn pedestrians, cyclists, and the blind that they're there.

Kapadia and GM are taking things a step further, though.

"With EVs being quiet, we have this beautiful opportunity to create brand identity with sound," Kapadia said. "Every brand will have its own sound in which the customer will know it's that brand and establish an emotional connection with the vehicle."

GM EV Sound Developer Jay Kapadia. Photo Credit: John F. Martin/GM
So far, Kapadia has completed his Acoustic Vehicle Alert System work for the 2023 Cadillac Lyriq and the 2022 GMC Hummer EV and SUV, with the sounds being emitted from front and rear exterior speakers to alert people no matter where they are located.

NHTSA rules limit the sounds to a certain minimal decibel level at a defined frequency band, Kapadia explained. "It goes a little technical," he said. "But I can't just put a beautiful hip-hop or Hollywood or musical, classical sound on it. We want to make sure the sound is pleasant, yet alerting, not annoying."

Ayalla Ruvio, an associate marketing professor at Michigan State University, says sounds won't be the only marketing tool being used by carmakers to distinguish their EVs.

"The leather in the Cadillac has a very unique smell to it," he said. "It's very deliberately thinking of all the elements that make this brand unique in the eye of the consumer. Will a specific sound make you buy a car? Probably not. But will an assortment of unique features that create a very distinct brand identity make you buy a car? Probably, because you're buying a brand identity."

Along those lines, Avadia says Cadillac EVs will sound different from Chevrolet EVs, for example. He says certain halo vehicles like the GMC Hummer and Corvette will even get their own unique sound separate from the rest of the company's lineup.

"It took us 100 years to remove a lot of sounds and noise from the vehicles," Kapadia said. "Now, with EVs being silent, we are adding some beautiful frequencies to make this sonic soundscape and give an immersive feel for the customers."

Source:

Detroit Free Press via AutoEvolution.com


Related:

Chevrolet May Build a Corvette EV Sedan to Compete with the Porsche Taycan

What if the Next Corvette Comes as an Electric Sedan with Two Extra Doors

Sketch by GM Design Has People Talking About an Electric Corvette SUV