GREER — What's left of the old plant is easy to miss from the nearby highway that connects Greenville and Spartanburg. A fence topped with barbed wire warns those who come close not to walk through the unkempt grass and cement ruins.
Exide was one of the world's largest car battery makers when it gave up the site in 2020. But its legacy remains, buried in toxic soil and lurking in the bodies of those who worked at the plant or lived nearby.
During Exide's 30-year ownership of the site, company officials sidestepped laws meant to protect people and the environment from lead, an element that can wreak havoc on the human body, a Post and Courier investigation found.
Exide exposed some employees to levels of lead more than 30 times above a federal limit, government inspection records show. Clouds of lead dust, at times, flowed unabated toward nearby communities with young children. Exposure to lead can disrupt brain development in young people, damage the heart and kidneys, and cause reproductive harm.
The company denied in court filings that its plant injured people who lived nearby. And it tried to shut down an attempt from federal officials to investigate the source of lead contamination in the area, records show.
As Exide walked away from the Greer site, the company said it placed a premium on following environmental laws that protect people from harm. But its tenure in what is now the heart of South Carolina's automotive industry tells a different story.
It is a cautionary tale of how the safety of workers and neighbors can take a backseat to profits. And how companies can evade responsibility for their actions and leave others to pay for damage they left behind.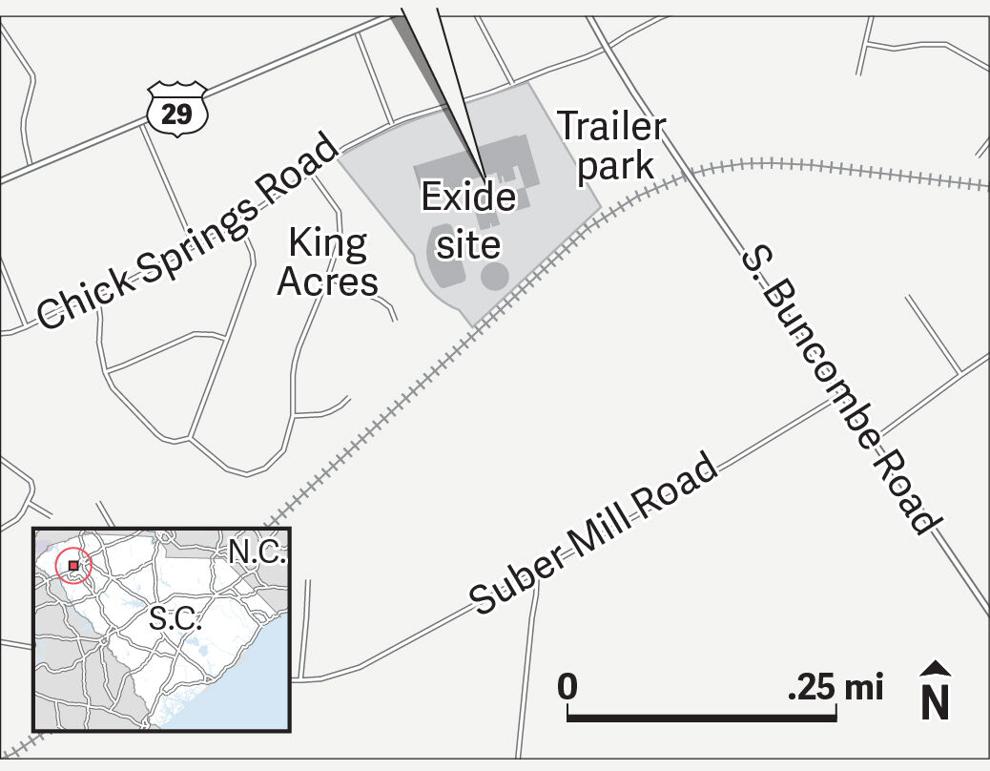 Exide got rid of the site, and others across the country, after filing for bankruptcy. It said costs related to the properties were too much of a financial burden.
This account is based on more than 10,000 pages of records and dozens of interviews with former workers and people who lived near the plant. It provides the first comprehensive look at the company's history in Greer, a city of roughly 35,000 people in the northwest corner of the state. And it comes as the plant site and land next to it sit in limbo, their futures uncertain.
The company that owned the factory technically no longer exists. In 2020, Exide filed for bankruptcy and sold off its business in the Americas. A private investment firm purchased nearly all of it and started a new company that also makes batteries.
Melissa Floyd, a spokesperson for the new company, Stryten Energy, declined to comment. Floyd directed questions to Exide Technologies, which operates Exide's old business outside of the Americas.
Exide Technologies has a headquarters in France. A spokesperson declined to comment in an email, saying the company is independent from the former owner of the Greer factory, despite having a similar name.
Former Greer plant managers and corporate environmental officials also declined to comment or did not respond to phone, email and social media messages.
Arthur Hawkins was Exide's CEO while the company made batteries at the Greer plant, from 1987 to 1996. He said he was not aware of employee blood lead testing issues identified by government inspectors or lead exposure lawsuits filed by people who lived near the plant.
The company only stopped making batteries there because it couldn't compete for workers when BMW opened a factory nearby, he said.
"That was a really, really good plant," Hawkins said of the Greer factory. "It was a damn shame it had to be closed."
Former workers feel differently. Some regret taking a job there. And people who lived nearby are left to consider how lead pollution may have changed their lives.
Ashleigh Smith, 33, spent five years of her childhood living next to Exide's plant. An elevated level of lead was found in her body before her 6th birthday, according to a summary of test results her lawyer later submitted in court. 
Smith said she wonders if lead exacerbated a heart condition that she's struggled with since she was a child.
"The workers, and the people that lived around there, we shouldn't be having to suffer for that," Smith said. "Because of their greed."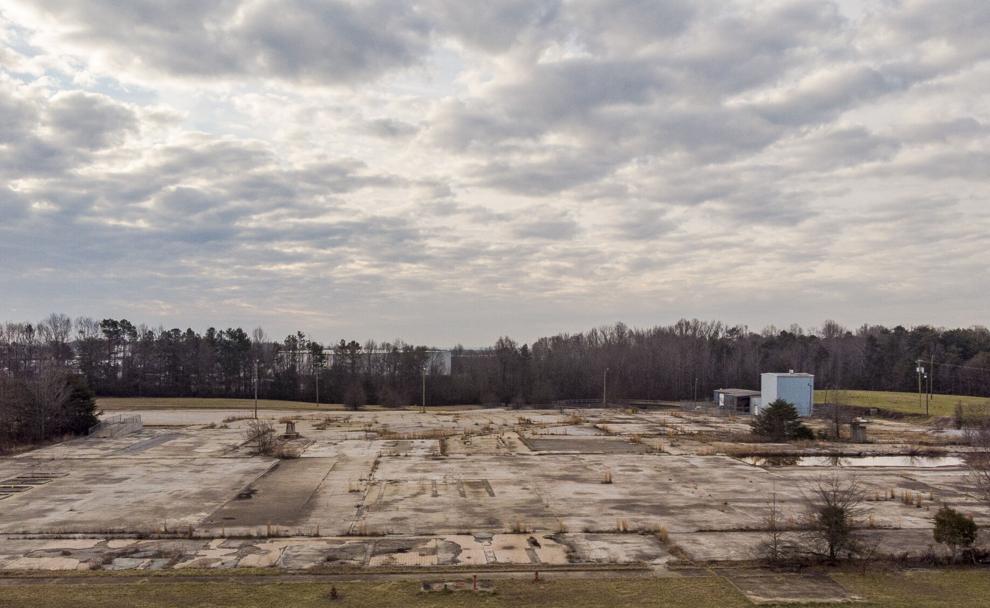 Changes
Greer's roots stretch back to Reconstruction. A railroad fueled the early years of the tiny outpost in South Carolina's Upstate region. Cotton mills sparked prosperity in the early 20th century as the textile industry dominated manufacturing in the state.
In the boom years that followed, multi-story brick buildings replaced older wood structures in Greer's downtown.
But by the 1960s, competition from abroad had begun to put pressure on the region's textile mills.
So it's not surprising that leaders celebrated when a division of General Battery and Ceramic Corp. opened a new car battery factory in the city. Then-Gov. Ernest Hollings headlined a 1962 dedication ceremony. He praised the plant's owners for establishing the type of business that would grow, flourish and become an integral part of the community, according to a Greenville News article from the time.
By the 1980s, General Battery was one of the country's largest car battery makers and it had plants in other states, including California, Kansas and Pennsylvania. Nearly 250 people worked at the Greer factory, making it one of the city's biggest employers. It paid well, and some workers stuck around for decades. 
General Battery attracted the attention of Exide, a major competitor that was looking to expand. In 1987, Exide purchased the company, doubling its size and adding factories, including the one in Greer, to its holdings.
After taking over, Exide officials added more machines to the plant with the goal of increasing production, former workers said. The greater demands pushed the aging factory to its limits.
Bill Batson took a job at the plant in the early 1960s. He said its culture changed under Exide and became "just all about the money and the production and to heck with the employees."
Change also occurred next to the plant's property, which covered roughly 20 acres, or an area the size of about 20 grocery stores. A trailer park opened less than a decade after the factory. The group of mobile homes sat a few hundred feet away to the east.
Over the years, the roughly 50 homes provided stability to multiple generations; a chance to get their feet under them while they worked for a step up.
Former residents recall a strong sense of community within the park. There always seemed to be a birthday party and someone to get together with. Sounds of kickball and football filled the air.
But Tommy Rice, 69, remembers something else about the air. It caused a burning sensation in his eyes, nose and throat that accompanied an odor. It was often worse at night, when just stepping outside could knock the wind out of his lungs.
Rice said the air was one of the reasons he moved away from the park in the 1990s. He wondered why the factory wasn't closed down sooner.
"It messed up a whole lot of people," he said.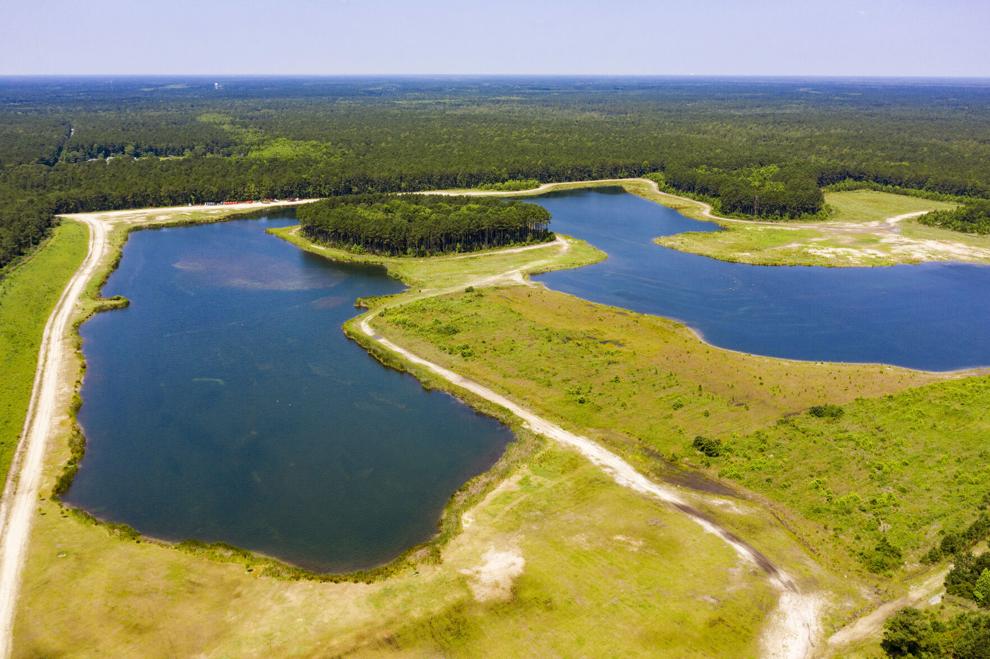 Blood testing problems
Car batteries built at the plant produced power through a chemical reaction that occurs when lead-filled plates are soaked in sulfuric acid.
To make these plates, molten lead was turned into a gritty paste that was jammed into waffle-shaped molds. When plates dried, machines and workers connected them together and placed them inside battery cases. The containers were filled with acid before the process finished.
The job was inherently dangerous. Workers wore respirators and gloves, and they were supposed to shower at the end of their shifts. And a federal standard required the company to regularly make blood testing available to employees to measure the amount of lead within their bodies.
It was also hot. Pots used to melt lead surpassed 800 degrees, causing beads of sweat to run down cheeks and soak clothes. A wet face caused a respirator to slide around, allowing lead dust to get inside a worker's mouth and nose. Acid fumes wafted through the plant.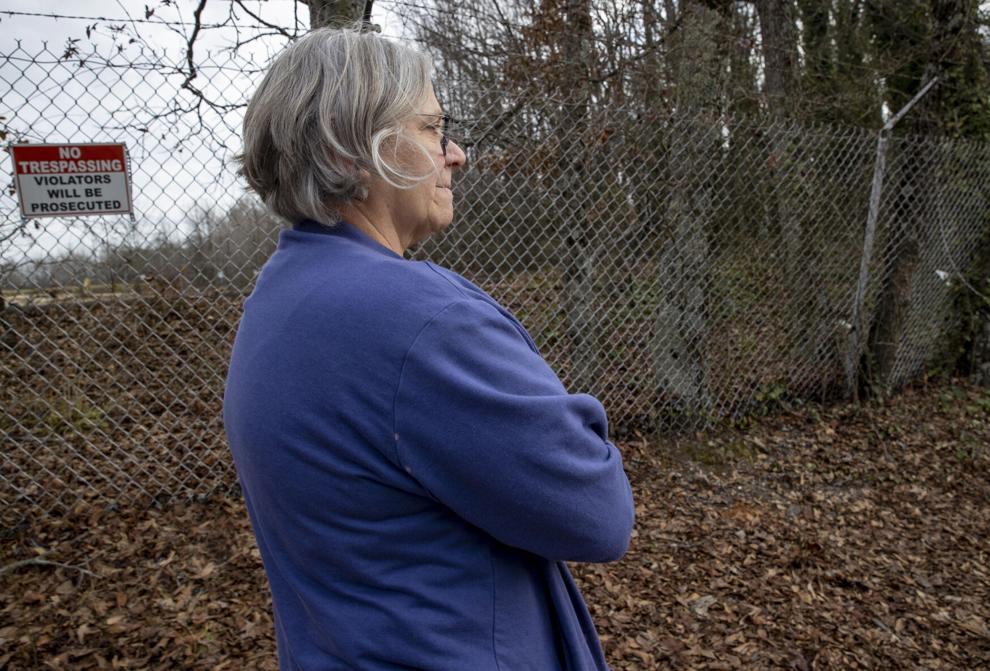 Tammy Winkler, now 59, took a job at the factory in the late-1980s.
She often worked the overnight shift, running a machine that wrapped plates in plastic. When the amount of lead in her body got high on one occasion, a supervisor temporarily moved her to a different job, Winkler said. That was supposed to happen under federal law.
But Winkler's new assignment was sweeping the floor, exposing her to even more lead. She recalled that being the only time a superior moved her due to lead concerns even though her levels stayed high.
"If they needed you, they slapped you on the machine because they needed you," said Winkler, who left the plant after four years.
In 1991, Dr. Eugene Shippen, a medical consultant used by the company, wrote a memorandum about the factory's testing issues. The message said the frequency of blood monitoring at the plant was "totally off base." Some workers with high lead levels were not tested properly, he added, according to a copy of the document obtained by The Post and Courier. It was also referenced in a court filing from an attorney who filed suit against Exide.
The doctor warned Exide would "be in the soup" if a lawyer saw the amount of lead in one employee in particular, who had a child with learning problems. Shippen continued: "OSHA would have a mega bucks field day," referring to the federal workplace safety agency.
Karen Brockway worked as a plant nurse in 1993. During one shift that year, she said a group of workers told her they were instructed not to let her draw their blood. She said she resigned soon after the incident.
"It was being compromised," Brockway said of the factory's blood testing program. "Once I realized what was going on, that was enough."
The plant's blood testing issues weren't solved when state workplace safety inspectors visited in 1994.
They found Exide officials had not moved workers with high lead levels to other job assignments at least 20 times in recent years. Blood testing did not always occur when required. And plant officials did not immediately act when at least two employees came to work with notes from doctors saying they needed to reduce their lead exposure.
Lead dust surrounded workers in the plant. In one area, it was more than 32 times above the permissible limit.
Although Exide had a good written program, there was "substantial evidence of lack of employer commitment, responsibility and accountability," an inspector wrote in a report.
A state labor department official recommended the agency cite Exide for willfully not following lead protection rules, records show.
"I could reach no other explanation for why these violations were allowed to occur other than indifference to the status of employee health on the part of the employer," the official wrote.
But Exide did not receive any willful violations. The state labor department issued less severe citations and reduced the initial fine it proposed by 60 percent. It ordered the company to pay $23,200.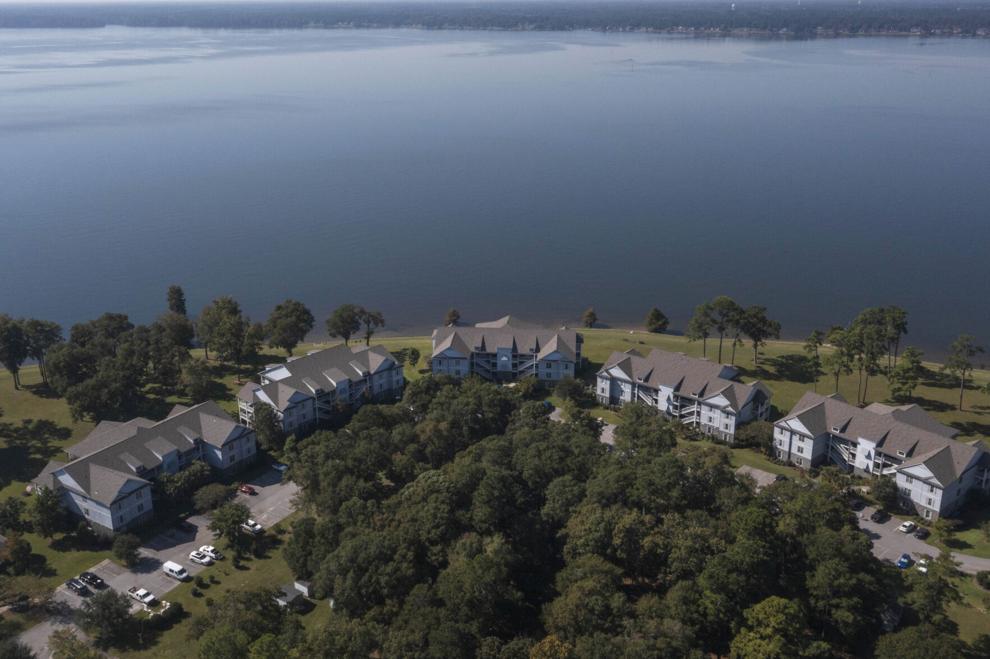 A lawyer who filed suit against Exide raised other issues about the factory's blood testing program. In a court filing, he alleged plant management developed a system for switching blood samples to keep some workers on the job.
Former workers in recent interviews often noted the number of colleagues who have died. One said his last count was 27.
Joe Buchanan's parents worked for years at the factory. In 2011, at age 53, his father Randy died of cancer.
What caused the disease isn't clear, Buchanan said. But he questions how honest plant officials were with his parents, and other employees, about their blood results.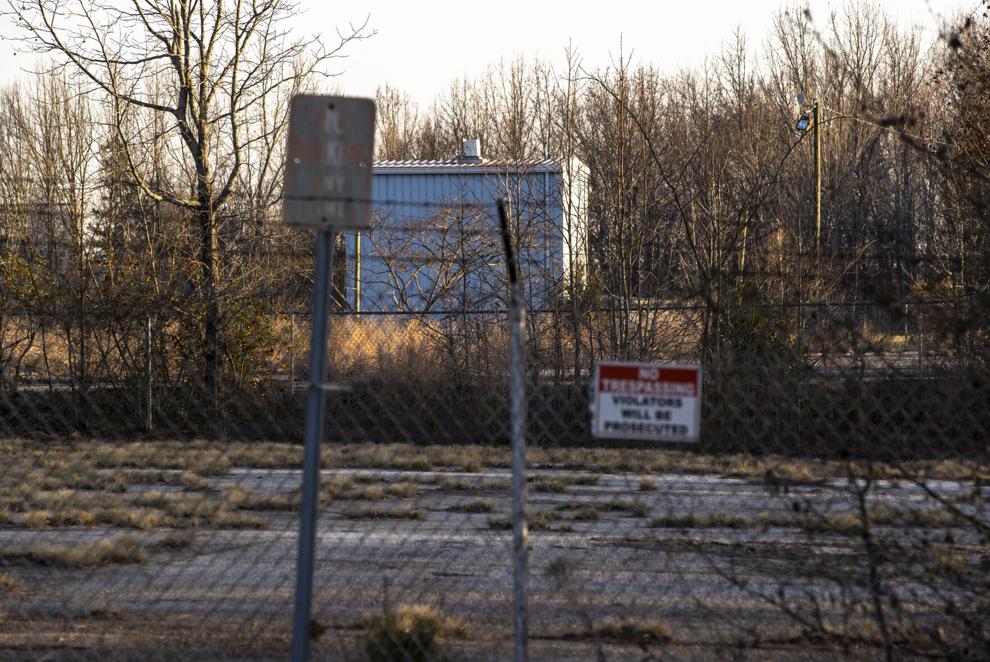 Testing proposed
Small amounts of lead appear naturally in dirt. But by the time Exide took over the factory in 1987, lead saturated soil near it.
That had drawn the attention of the state Department of Health and Environmental Control. The agency had ordered General Battery to address the contaminated soil. It expected Exide to finish the job.
In 1988, Exide sent a report to the health agency. It argued the contaminated dirt posed a negligible risk to people because fences helped protect the site.
DHEC officials weren't dissuaded. Exide eventually removed more than 2 million pounds of soil from the plant site. Most of it was so contaminated with lead the department considered it hazardous waste.
The health of people living nearby also concerned DHEC officials. Coming in contact with lead-contaminated soil is a hazard, especially for children.
The health agency had a program to monitor young children for lead poisoning. But DHEC officials proposed a more ambitious effort: Studying the blood of people who lived near the factory.
In 1989, the agency didn't have the staffing or the resources to pull it off and asked for Exide's help.
Shippen, the doctor who advised Exide, reviewed the request from a DHEC official. He wrote a short note posted on the top of the letter: "Let it die!" according to a copy of the document obtained by The Post and Courier. The note was also mentioned in a court filing from an attorney who filed suit against Exide.
Gary Poliakoff, a Spartanburg attorney, said his law partner Ray Mullman discovered the letter years later. Mullman traveled to Pennsylvania to depose Shippen, Poliakoff said, and came across the document after he subpoenaed Shippen's records.
When asked recently to comment, Shippen in an email said a reporter lacked background and was writing "in a vacuum of understanding." He did not agree to an interview.
Later in 1989, a state toxicologist walked back an earlier suggestion to test the blood of some people who lived nearby. He called such an effort premature and said it "could raise undue and unnecessary public alarm," records show. Instead, he proposed the health department investigate the possible sources of lead in the area. That study took years to complete.
In 1991, a person living by the plant stopped the driver of a dump truck hauling dirt from Exide's site. The person asked for a load of soil. The driver said he could give him one but cautioned "it was a little contaminated," records show.
When questioned, an Exide engineer told DHEC officials the company had dumped soil at a nearby car dealership. Test results showed it had so much lead in it that DHEC considered it hazardous waste.
The agency ordered Exide to remove more than a half-million pounds of dirt, asphalt and gravel from the dealership. Later, the Federal Bureau of Investigation opened a case and a federal grand jury heard testimony, records show.
No criminal charges were filed.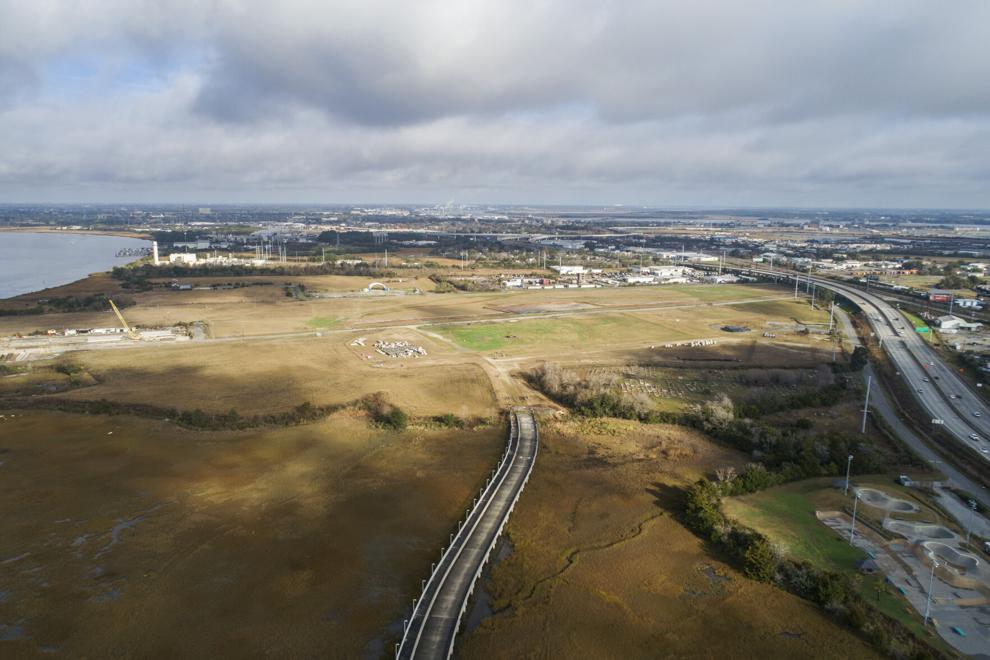 A familiar landlord
In 1983, J.W. and Mary Miller bought a home in the King Acres subdivision, roughly 500 feet to the west of the factory site. It was a spacious place and J.W. Miller wanted a garden. But when he put in okra, tomatoes and turnip greens, leaves on the plants started to turn brittle, as if burned.
In 1992, the Millers sued Exide. Test results showed elevated amounts of lead in soil around their property, according to a court document.
The company settled the case with the Millers and bought the home from them the following year.
It also purchased a house next door after its owner sued Exide over lead contamination concerns.
In a letter to the Environmental Protection Agency, an attorney representing Exide said it bought the properties to avoid costly lawsuits and because they were next to the plant. He pointed to years-old soil samples as evidence the properties didn't need to be cleaned up.
He also said the company may decide to rent the Miller's former home.
A few months later, it did. A plant employee and his wife moved in with their newborn son after company officials allegedly encouraged them to do so, according to lawsuits filed by the couple and on behalf of the boy. The family stayed there nearly a year.
Lead exposure from living there caused the boy to have severe developmental, physical and emotional issues, the lawsuits alleged. Exide denied that claim but settled the cases. Family members declined to comment through an attorney.
Mary Miller did not know Exide rented out her former home.
"That was wrong," she said.
Todd Lollis, 52, also worked at the factory when Exide in 1994 leased him the home it purchased next to the Millers. He lived there for six months. Nearly seven months after moving out, Lollis had his young sons tested for lead. Both had serious levels, according to a summary of test results filed in court by an attorney representing his sons.
Lollis said DHEC should have prevented Exide from leasing him the home, without further testing. 
"I was just as upset with the state as I was with the company," he said.
In a statement, DHEC Director Dr. Edward Simmer said the agency acted swiftly to address contamination from the plant as soon as it suspected elevated lead levels were tied to the activity there. Simmer joined the agency last year.
DHEC later ordered Exide to remove soil in the neighborhood after test results showed hazardous amounts of lead sitting into the dirt in some areas.
'Like a fog'
The air around the factory also became the target of a DHEC investigation.
In 1992, Exide started collecting results from newly installed monitors around the plant and sharing them with DHEC. The results showed the plant's emissions were consistently below the federal standard for lead. The monitors only took samples three days a week.
Inside the plant, though, there were problems.
To capture lead dust, the factory used a system that sucked up air into bag-like filters. It didn't always work, according to former employees and attorneys. Lead particles sometimes hovered in work areas. And the filter bags sometimes caught on fire or ripped.
Danny Frady, 74, who worked in maintenance, recalled how Exide officials kept the factory's assembly lines running even when they knew the filters needed to be repaired or replaced.
"Due to production, they wouldn't shut 'em down," Frady said. "The lead, it'd be like a fog going toward that trailer park."
Workers and neighbors recalled how the plant's emissions sometimes chewed the paint off of vehicles parked nearby.
In 1994, a state air quality official made the first in a series of startling discoveries. The federal standard required air samples for lead to be averaged on a quarterly basis. But a monitor next to the trailer park showed dramatic spikes of lead in the air on certain days.
A few months later, a group of DHEC officials spent days at the plant looking for an explanation.
They found several open windows and a hole in the roof. They found evidence that exhaust fans pushed lead dust out into the open air. Equipment meant to control lead and acid emissions was not used properly.
One official also found a possible explanation for the spikes.
Exide in 1994 brought in more than 11 million pounds of the lead dust used to make battery paste to supplement what it made at the plant. Spikes in lead emissions occurred on delivery days. Exide had not told DHEC officials about the deliveries, records show.
An attorney who filed suit against the company said in a court filing Exide had purchased the dust for years so the factory could build more batteries. Leaking equipment allowed lead dust to escape during those deliveries, according to a timeline he included with the filing.
In 1994, Exide started a major battery contract with the retail giant Sears. David Neal was the plant's manager at the time. In a deposition, he said corporate leaders pressured him and the factory's workers to roughly double the plant's production to 20,000 batteries a day.
Hawkins, the former Exide CEO, disputed that the company put extra production pressure on the plant.
DHEC later penalized Exide for not telling it about the deliveries and for not following "good air pollution control practices." It ordered the company to pay $15,000.
'Hanging on'
Exide stopped making batteries at the plant in 1996. In the years that followed, the company in court filings admitted it contributed to some lead found at the nearby trailer park.
But it also pointed to other potential sources of lead found there, including automobile exhaust and pesticides.
An EPA study, in 2001, determined that at least 80 percent of the lead found there came from the factory, primarily through the air.
By then, Exide had agreed to remove a roughly three-inch layer of soil in the park and pay more than $350,000 for a fine and other costs to the EPA and DHEC.
The trailer park closed a few years after the EPA's report. The plot of land it occupied is now vacant.
Arthur Rice, now 57, worked as a manager there for years, collecting rent from residents.
He estimates dozens of people who lived at the trailer park have since died, and many had cancer. That includes his wife in 2020. It is not clear if the diseases were linked to the plant. The EPA considers lead a probable cause of cancer in humans.
Rice has his own health challenges: He has kidney failure and is on dialysis. One of his daughters who spent years in the trailer park as a child has kidney troubles, too. She is in her 30s.
"I thank God I'm still hanging on," he said.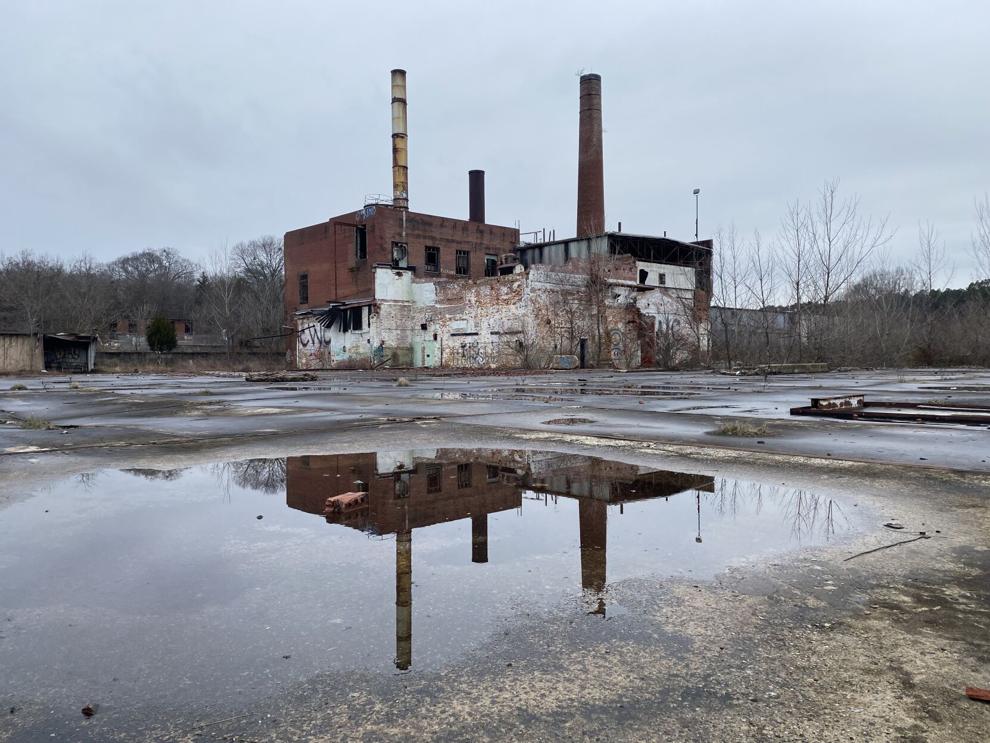 'Bitter pill'
Curtis Wilkie lived in the trailer park as a child. Before his 3rd birthday in 1994, he already had serious levels of lead in his body. That continued for years.
When he went to school, Wilkie struggled to read. He lashed out at peers who made fun of him for his learning challenges. His behavior led to regular trips to the principal's office.
A psychologist determined Wilkie had learning and behavioral deficits consistent with the effects of lead poisoning.
In a phone interview from a South Carolina prison, he said he felt lead exposure sent him on a path that ultimately led him to a 25-year sentence. Wilkie pleaded guilty to armed robbery and attempted burglary. 
Public health officials now say there is no safe amount of lead in a child's body. More than 15 children who lived at the trailer park had lead levels that could lower intelligence and hurt school performance, according to a list of test results filed in court. Some, like Wilkie, were found to have cognitive deficits.
Widespread blood testing of people living by the factory did not start until 1994 — five years after DHEC asked Exide for help.
Also in 1994, the EPA collected soil from the park and found hazardous amounts of lead. It removed more than 2 million pounds of dirt from the trailer park after neither the state nor the city said they had the money to do so.
Results from the blood testing fueled local concern. Residents peppered DHEC officials with dozens of questions. The health agency investigated, testing water and paint in trailers. But neither appeared to be the cause of the elevated lead levels for many of the children.
Meantime, fellow attorneys approached Doug Patrick to lead a group of lawyers in lawsuits against Exide.
After years of investigating, Patrick and other attorneys filed lawsuits in Greenville County on behalf of nearly four dozen children who lived near the plant or who had relatives who worked there. The lawsuits alleged the children were exposed to lead because Exide did not properly control the factory's emissions inside and out of the plant. The attorneys planned to file more lawsuits.
But before a single case went to a trial, Exide in 2002 filed for Chapter 11 bankruptcy, automatically stopping any from going forward.
As part of an agreement, Exide set aside stock and stock options for Patrick's 84 cases. No one got more than $27,000.
Wilkie, now 30, said the payouts were "nothing compared to the effect that it had on us."
Others who received money echoed his frustrations.
Patrick called the settlement amounts a "bitter pill."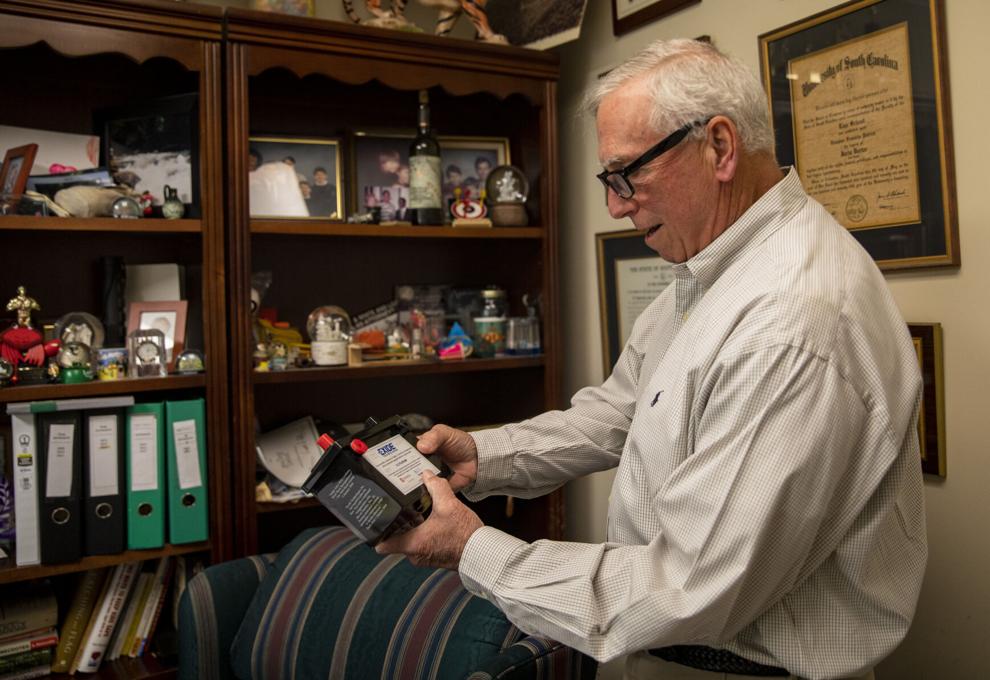 What's left behind
When Exide filed for bankruptcy again in 2020, it blamed expenses related to its former sites across the country. The company estimated it could be responsible for $200 million in environmental costs over the next five years.
In 2015, Exide tore down the Greer plant. Despite already removing millions of pounds of soil from the site after it took over, test results showed contamination remained.
But Exide wasn't required to clean it up. As part of the bankruptcy, the company said it planned to sell off its business in the Americas. At the same time, it threatened to abandon the Greer site and more than a dozen others across the country.
Bankruptcy law allows companies to start fresh by abandoning properties, even ones that are still polluted. That can be prevented, but some courts have ruled the properties must pose an imminent hazard before doing so.
Federal and state agencies, including DHEC, settled with Exide. As part of the deal, the company unloaded the Greer site and properties in the King Acres neighborhood next to it. In return, Exide agreed to pay a little over $1.7 million before giving it up. That was less than a quarter of what a federal government expert said was likely needed for soil remediation and water treatment.
California lawmakers unsuccessfully tried to prevent Exide from also walking away from a battery recycling plant just south of Los Angeles.
"Unfortunately for our residents, unlike Exide, there is no legal process that allows them simply to erase the lead pollution from their bodies," state lawmakers said in a letter.
The investment firm that bought nearly all of Exide's business in the Americas paid just under $180 million at a bankruptcy auction. Shortly after, the firm started Stryten Energy. The new company kept on top executives. Tim Vargo, its CEO, held the same role at Exide. Floyd, the company spokesperson, declined to make him available for an interview.
Meantime, the site of the old Greer factory could get another life. 
A trust created during the bankruptcy now owns the plant site. And a company that manages it is trying to sell the land before the money Exide handed over runs out.
Simmer, the DHEC director, said the agency continues to monitor and treat contamination from the factory. Any future development there would need to follow steps to protect people and the environment, he said. 
A developer said he is interested in buying the site. He also wants to build single-family homes, townhouses and patio homes on vacant land in the King Acres neighborhood. A plan to add more than 50 townhomes met opposition from some residents concerned about traffic, change and what contamination remains in the soil.
Amid the uncertainty, something else is still unknown: How much it will cost to clean the area.